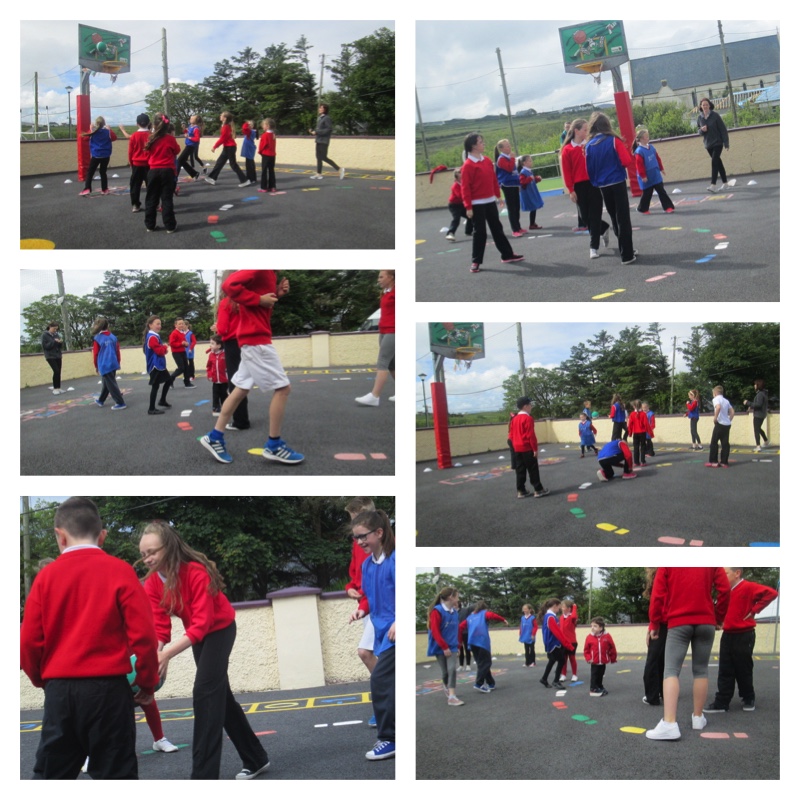 Yesterday we did a dance called the 'Macerena.' We did it as a group with the Junior Room.
First Múinteoir Deborah briefly showed us how the dance goes, most of us already knew but just to be sure we all went over it!
She played the music and we all started dancing to the 'Macerena' and it was so fun. Everyone enjoyed this activity and I definitely want to do it again! 👯
Unihoc
This week was active week. One of the sports was Unihoc. My team did not win our match. The final was today. Team A and C where in the final. Team A were the winners. The score was 5-1. It was a really good match. The people on the winning team were: Kian, Lisa, Jack, Amy and a few people from Múinteoir Deborah's class.
Yoga
On Wednesday, for Active Week, we did yoga at school with a girl called Lucy.
She took us up in small groups to our local community centre where we did the yoga. In my group was Abby, Rosaleen, John Anthony, Jack and I.
First of all we had to take of our shoes and socks outside the door. Then when we went in, there was little candles each side of the hall and there was six mats with towels beside the mats. Also there was calm music playing in the background.
First we did some stretches and then we got on with some yoga moves! Some of the yoga moves were really cool and I enjoyed them very much! Then after we did a few yoga stretches, we just did an exercise to relax all your bones and muscles in your body. You would have to lie down and she would put a blanket over you and then you would have to close your eyes and then just relax! Too be honest I nearly fell asleep! I really enjoyed yoga and it was a really cool experience! I never thought it could be that relaxing too!
from Sophie's Blog
Sports Day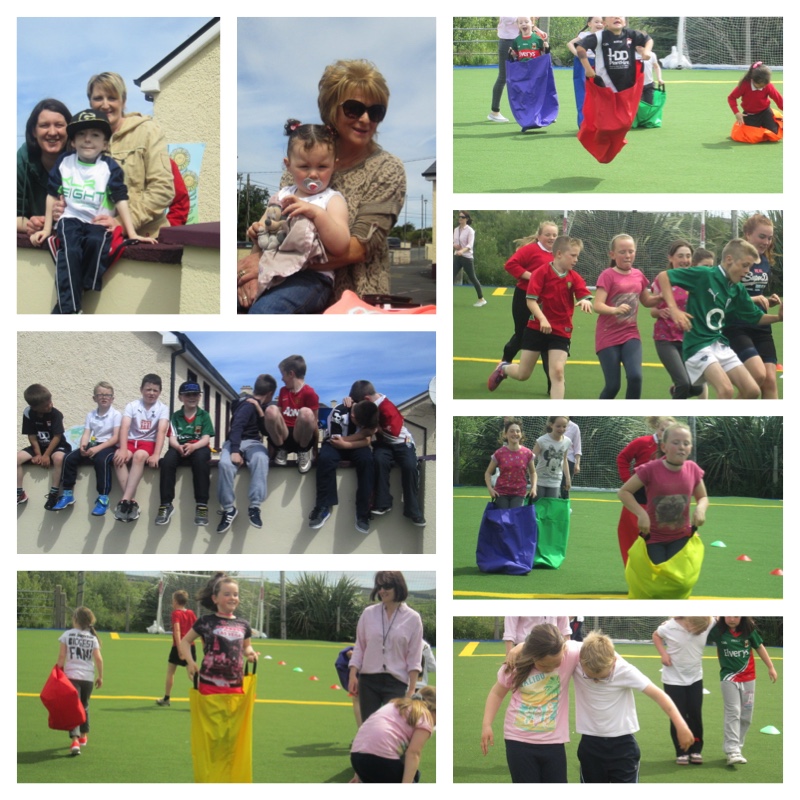 Yesterday was sports day in our school. We did lots of different races. We did our class race, egg and spoon race, sack race, and a running and hurdle race. everyone was doing really well in their race. I came second in the 5th and 6th race. Seamus beat me. The sports day went really well. I think everyone enjoyed it!