Hallowe'en Acrostic Poem!
 H orrified of the deep dark sounds
A ssured that a ghost is roaming through the abandoned halls.
L iving dead play terrifying tricks.
L onely and lost in a dreadful and revolting woods.
O nly the lucky live to tell the terrifying tale.
W orried of the black shadows trailing behind you.
E ventful time of the year that kids enjoy
E very sweet we gobble down without a doubt
Nail biting experiences scare you to death.
from Sophie's Blog
H orror in the house on Hallowe'en
A ll blacked out tonight
L ights bulbs all blown
L ots of ghosts and ghouls on the run
O n a giant rampage
W here are we?
E' normous pumpkins out to get us
E veryone scared to death
N owhere to run and hide away
Haunted houses
A lot of scary costumes
Lots of sweets🍭🍪🍧
Out all night🌕🌞
Windows breaking …noises😵😵😵😵
Everyone scared to death😮😮😮
Everyone gone home
No where to run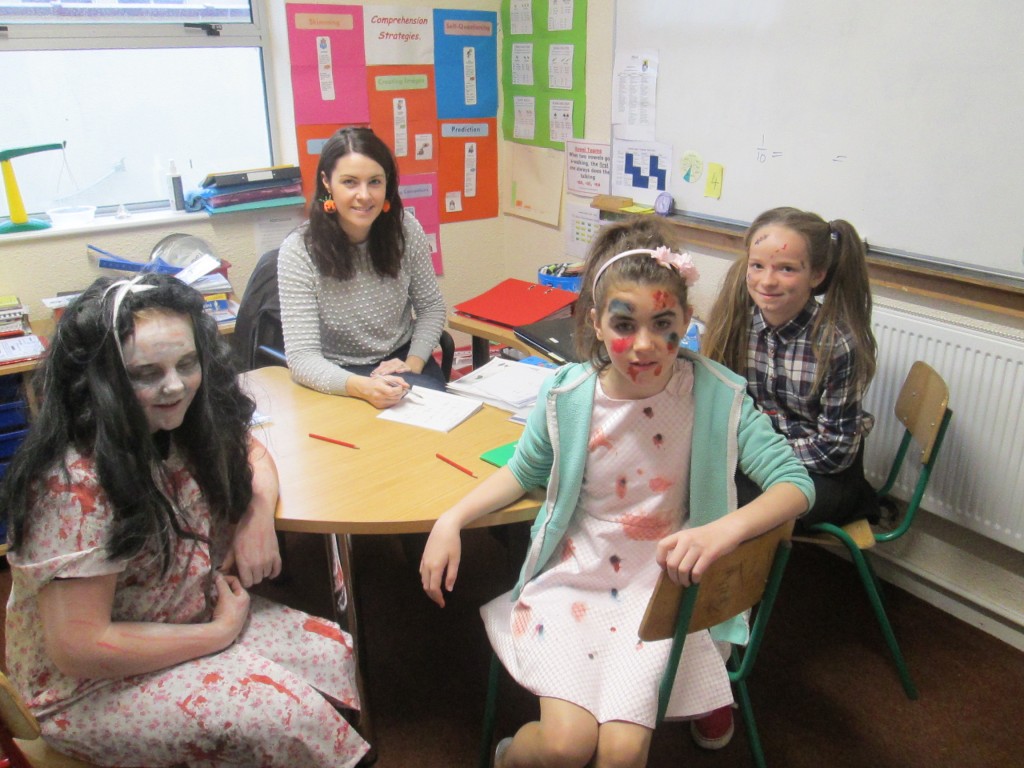 Horrid screams in the house,
At the middle of the night,
Living people in the attic,
Lying dead on the floor
Of the old crooked mansion,
While haunting this day on,
Even if it's abandonned,
Even if it's gone,
Nobody will find out who he is coming for next…………….
🎃🎃🎃🎃🎃🎃🎃🎃🎃🎃🎃🎃🎃🎃🎃🎃🎃
🎃Horror in the  night.  🎃🎃🎃🎃🎃🎃🎃🎃🎃
🎃A ghost  gets you.      🎃🎃🎃🎃🎃🎃🎃🎃
🎃Like witches and ghost.     🎃🎃🎃🎃🎃🎃🎃
🎃Leave the dark black house.   🎃🎃🎃🎃🎃🎃
🎃On halloween dress up.     🎃🎃🎃🎃🎃🎃🎃
🎃We go around saying 'Trick or Treat'.     🎃🎃🎃         
🎃Ever we will live in spookiness     🎃🎃🎃🎃🎃🎃🎃                           
🎃Ever go into a zombie's house.     🎃🎃🎃🎃
🎃Never will live on halloween.      🎃🎃🎃🎃🎃
🎃🎃🎃🎃🎃🎃🎃🎃🎃🎃🎃🎃🎃🎃🎃🎃