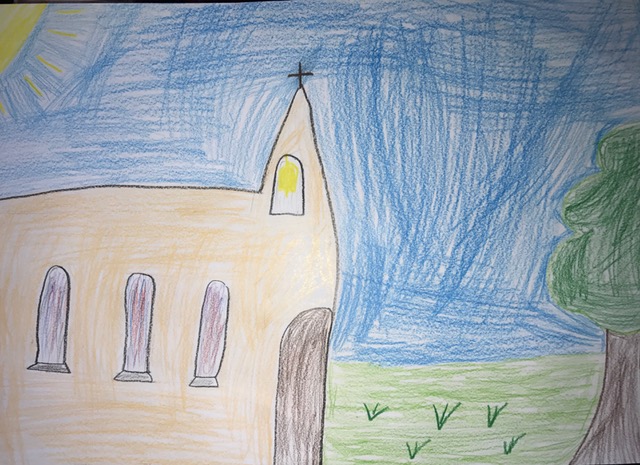 Saint Brigid
In the year 450 Saint Brigid was born in Fochart in Co.Louth. In her early years Saint Brigid used to watch and mind sheep and cows. She spent most of her life in Co. Kildare. When she was older she prayed to God so she would be ugly because she did not want to get married. She wanted to be a nun.
One day Saint Brigid was minding her dad's sword when she saw a poor man. She felt sorry for him and gave him her dad's priceless sword. Saint Brigid's father was fuming and his face was scorching up.
A few years later she asked the King to build a convent. The King said no. Saint Brigid said she would take as much land as her cloak would cover. The King agreed and she put her cloak on the ground an it grew and grew. She had more than enough land for her convent. She made a convent and a school.
We celebrate Saint Brigid's day on the 1 of February every year. She is our patron saint.
The End
From Jack's Blog