This week is active schools week.
Active schools week is when all week you do a lot of sports and compete against each other in finals.
We already did: Sacair (soccer), Rugbaí (rugby) and we are doing Iománaíocht (hurling) and Zumba today.
Tomorrow we are doing Cishpeil (Basketball) and Peil Gaelach (Gaelic). On Friday we are having the races and the presentations and I can't wait for that.
We did Netball this morning it was Parents vs Students. Unfortunately the students lost but we tried our best.
We are enjoying sports week so far it's really fun.
By Róisín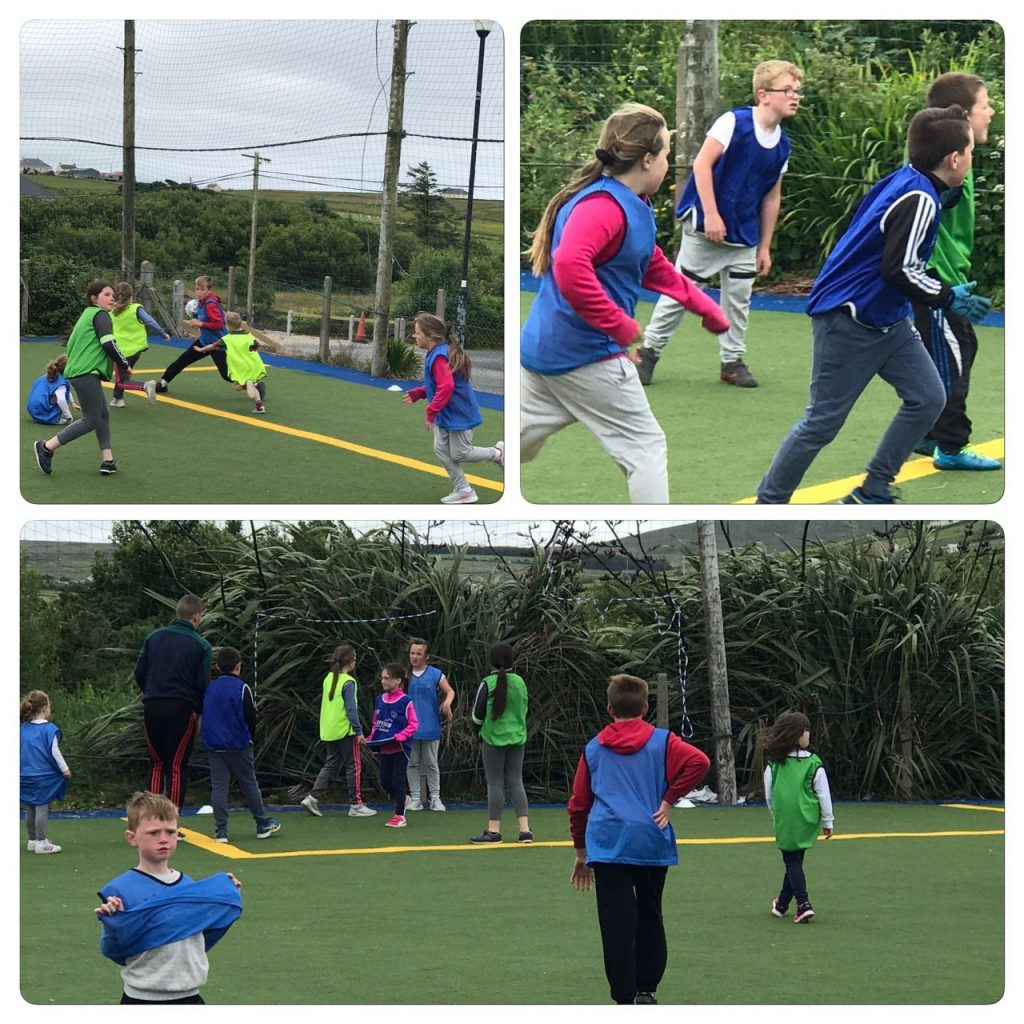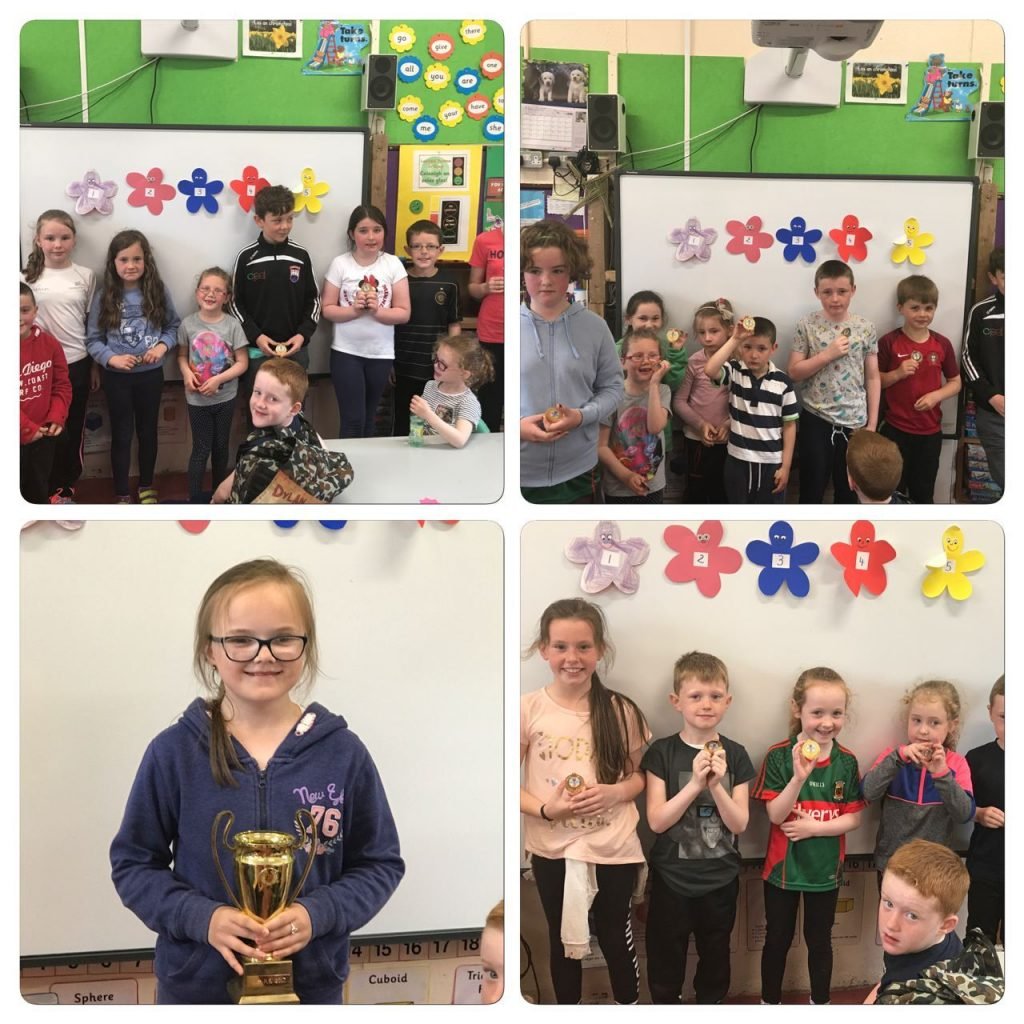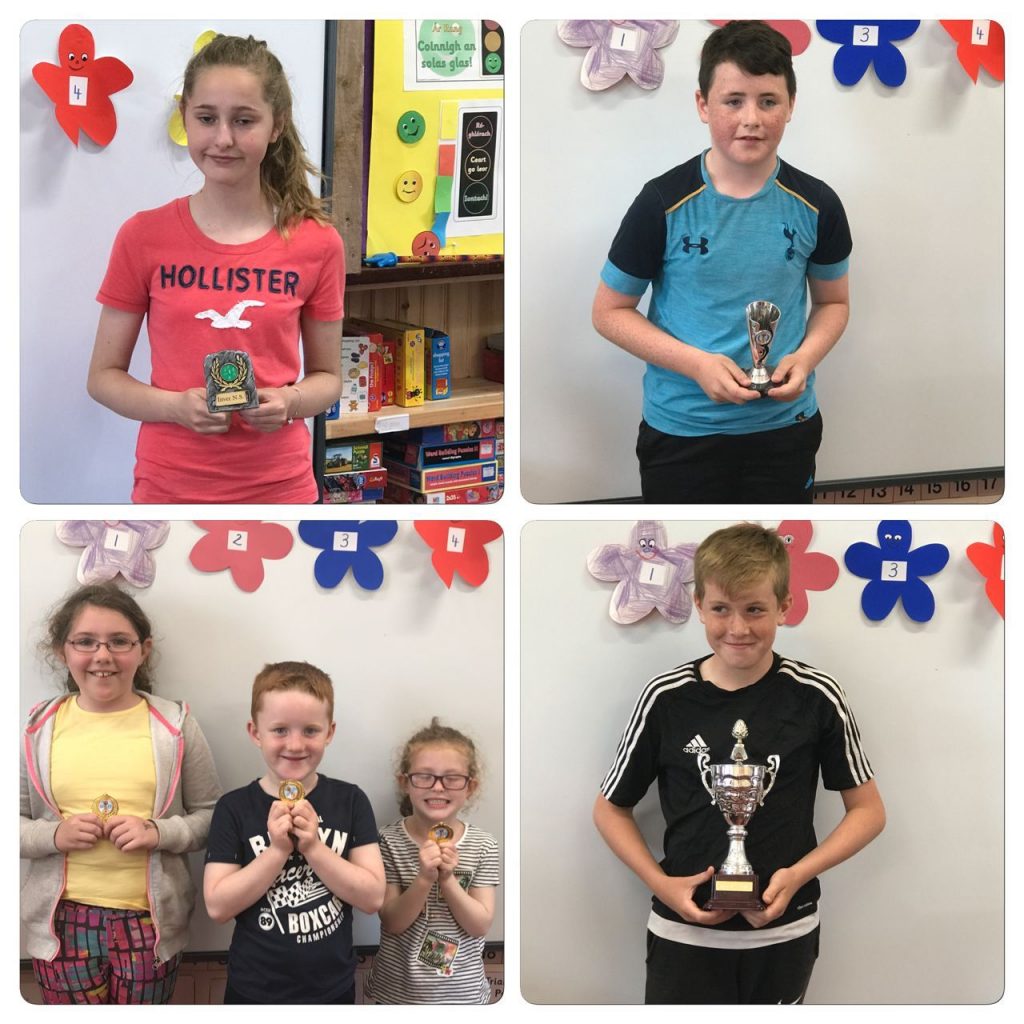 Last week we did Active Schools Week. On Monday we did soccer Skills and then after that we played our soccer matches. It was a good day. On Tuesday we Irish dancing with Angela and then we did rugby skills and then we played off our rugby matches.
On Wednesday we did Zumba or hurling. Some children did Zumba and some did hurling. And then we did a drumming workshop. On Thursday we did basketball with the students in 3-6 class. At the end of the day we played our Gaelic matches.
On Friday we ran lots of races and after that we received our medals and trophies.
It was a fun week.
By Kirsty