In November, the middle room carried out an experiment with runner bean seeds.
Pot 1: no soil, water or light- just seeds
Pot 2: no water-just seeds and soil
Pot 3: no light-just soil, water and seeds
Pot 4: the control. This pot contains all the ingredients necessary for growth-soil, water, light and seeds.
The following photos show the progress of the seeds to date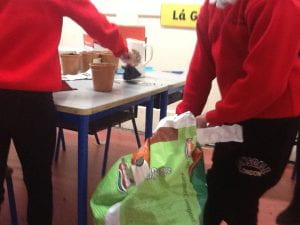 22nd November 2019:
09th December 2019
13th December 2019
16th December 2019
20th December 2019
06th January 2020
Will we post further updates soon!