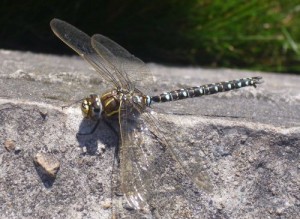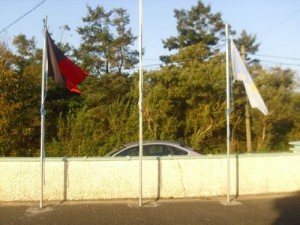 Hayleigh  and Alanna went outside to take a picture of the flags. There was no wind at all so it is very still today.
On Thursday the four people that got through to the cross-country area finals went to Ballina for the next stage of the competition. They were Leanne, Hayleigh, Padraig and Lorcan. On Friday we did a cooperative game. There were two teams. We had to make the highest structure.
Today is Monday. Is it Anti-Bullying week.  On Thursday there will be a Gaelic blitz. Today we did PE. We practised our basket-ball skills. At breaktime we played football. Alanna was the ref because she couldn't play. When we were playing football we all saw a Dragon Fly.It is a lovely day the sun is shining. Today there was a wasp in the our classroom. Everybody screamed.
By Alanna and Hayleigh