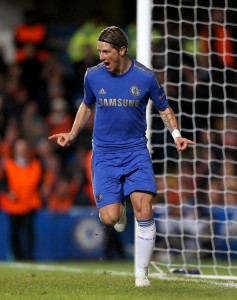 We have been practising writing letter to famous people:
Dear Fernando Torres,
Well Torres, Niall here… any craic? Just wondering if you have any day off training this week? If you have please come to my school. It's great fun. We have a chart for everyday so we can do different sports and activities. I think the chart is bad because the lads and I always want to play soccer,  just like you.
Skipping is great fun too. You probably know that because you are so fit and active   just like the children in our school. We also play Gaelic football. You might not know what that is, but if you came to my school the lads and I will show you how to play it.
Our school have committee's for being active and water conservation. I'm on the water committee but that doesn't mean I'm not active.
Last year I played with my local Gaelic club Kilcommon [my parish]. I played u10 and u12. I love skipping too. I'm really good at it I'll compete against you, and we'll see who is better at skipping. My friend Eoin is also good at skipping so it will be the three of us.
I got weights for Christmas so I'll be as strong as you. I also go swimming with my school, its great fun.
Our school have great equipment and we also have a active week every summer. We are having it earlier this year because we are going for our second active flag.
You will learn many things if you come to our school so please come to my school.
Sincerely,
Niall