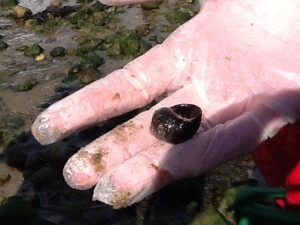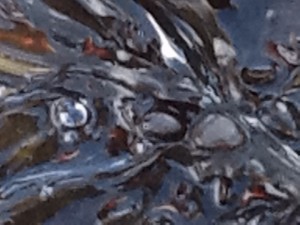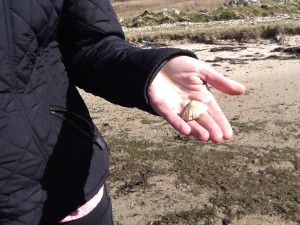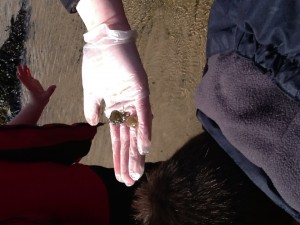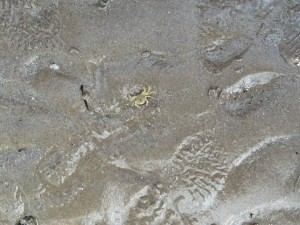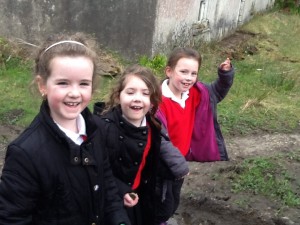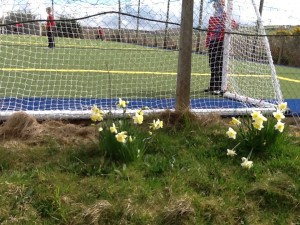 Today my classroom went to the beach.
We saw loads of creatures, peri winkles,crabs,mussel shells and limpets.
We saw something that looked like sea anemone too.
1st class and 2nd class took some pictures of some of the shells we found.
Some of the limpets were stuck on rocks and others were just lying on the sand.
We found mussel shells but the seagulls had eaten their meaty part.
When we were going home we traced our names in the sand.
We also saw some seagulls looking for prey..
I love going to the beach!!!!!
By Siobhan.
Today we went to the beach. We found some mussels,limpets, razor shell fish and crabs.
We found a dog whelk. We saw lugworms track on the sand. On the way we saw a baby lamb in the field. He was feeding. On the way home our teacher let us write our names in the sand. It was good fun today. By Hannah & Seán
Today we went to the sea side. We wanted to look for rock pool life.
We saw crabs,some were dead and some were alive. We saw lugworm tracks.
We saw some rock pools, they were interesting. We love the sea side.
By Eve & Aoibhe