On Friday I went to Grace's (my cousin) for a sleep over but we had to make a light house.
Mom got us lots of sweets for the evening so we used them to make it. We used two Pringle boxes for the light house. The teacher gave us the light bulb and the battery. We got paper to put around the light house and then painted it.
We got a carboard box for the base and we painted that. We got blue stuff for the water and for top of the lighthouse we got a sweet jar.
On Wednesday we brought it in to school and everyone else had their lighthouses in too!
By Liam

My lighthouse.
For my lighthouse I got a bottle then I put some paper on the bottle and painted the paper red and yellow .
Then I put the bottle on a sweet box then I put paper rocks on the box.
Then I put a paper door on the lighthouse .
After that I put the light on the lighthouse .
My mammy helped me with my lighthouse .
The end
by
Eve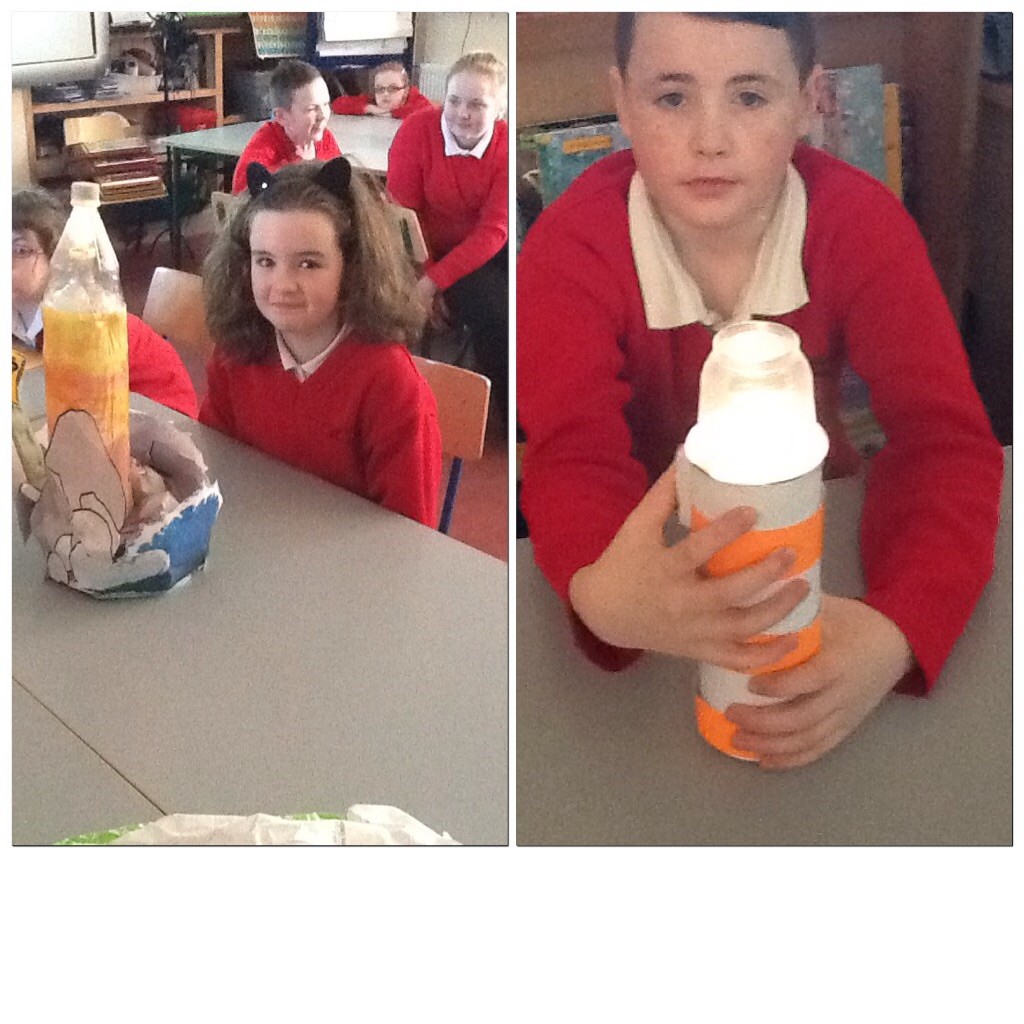 Yesterday I made my lighthouse.
I used a Club Orange 2-litre bottle, two A4 pieces of  white paper with a small piece cut off, black tape, red paint, a permanent black marker, Sellotape and electricity stuff from school. I used a battery ,a light bulb and a holder, 3 crocodile clips and a switch
First I cut a bit off the two sheets of paper and taped them onto the bottle and but the battery and the light inside. After I put two strips of black tape onto the paper, then I drew some windows and a door on and coloured the cap black. I put tape around the cap and put five strips of tape from the top to where the tape was to connect them together. I then cut two holes under the bottle so the cable could reach the light.
To finish it off, I painted a small bit red and tried it out. It worked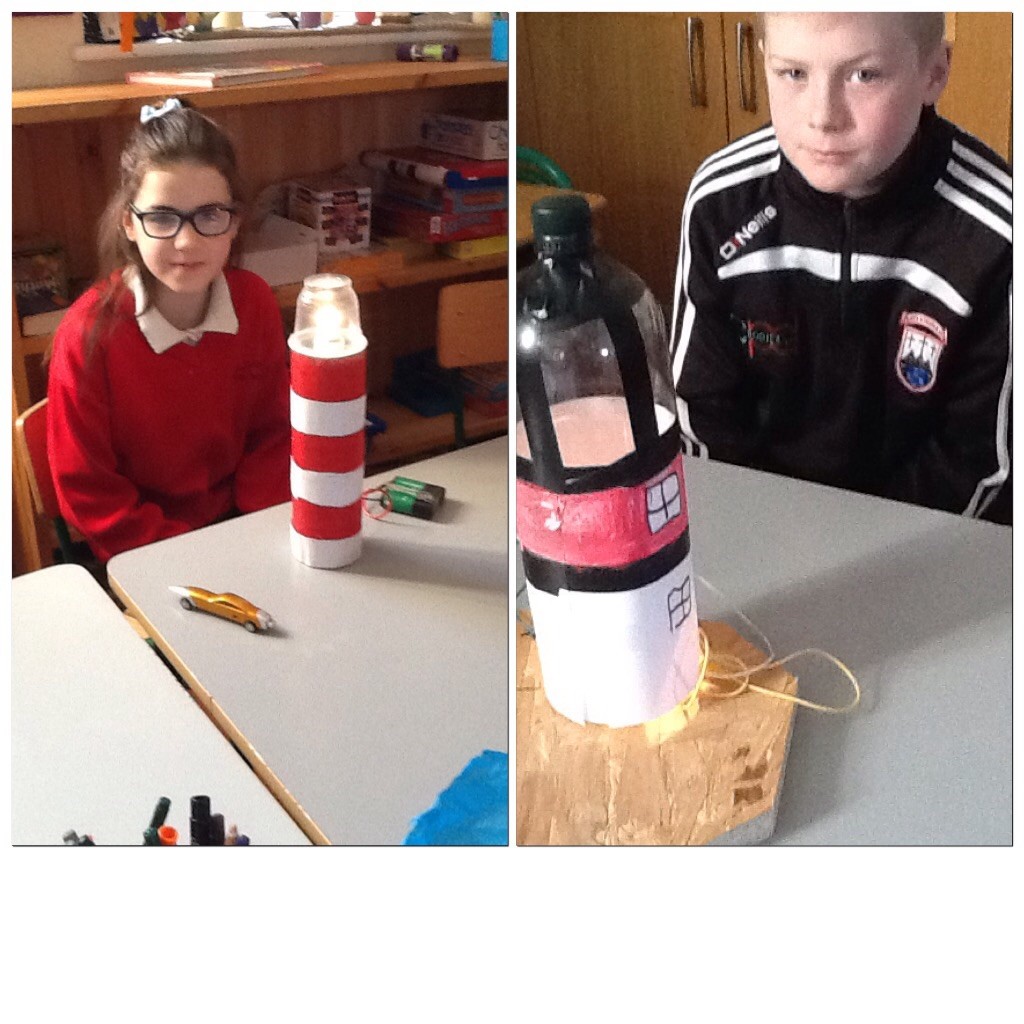 See our Green Screen movie about our lighthouses (by Rosaleen, Shauna and Kian).