This week the senior room are taking on the Pedometer Challenge . The children's steps will be recorded after each lunch break. Prizes  will be given to the child with the most steps accumulated over the week but also to the child with the biggest %age increase between Monday and Friday.. So your only competitor is yourself!
Next week the Middle room will also get their opportunity to participate in this challenge next week if weather is on our side .
Each classroom has started their Active break challenge which will also run for the whole week. Each class will aim to complete a run break, a dance break and an exercise break each day.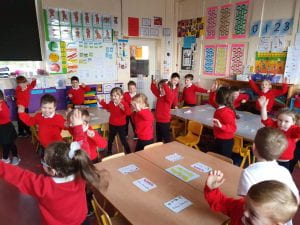 We continue to work on the strands of Dance and games in P.E. Last month we focused on the Fundamental Movement Skill (F.M.S.)of balancing . This month we will focus on Jumping for height.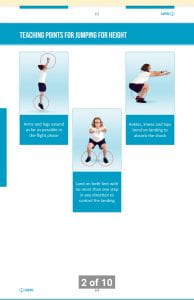 Later on this month, children in the senior room will take on the Climb the heights skipping challenge, which will link in nicely with their Geography knowledge .
Thank you to all the pupils and parents who completed the Active Flag Questionnaire .
A summary of most popular suggestions is posted on the Active School board in our hall.  We will endeavour to tick some of these suggestions off during Active week!