Maths Puzzle for parents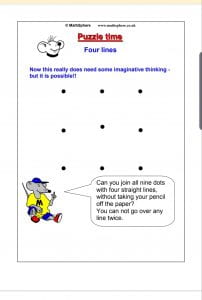 As part of Maths week, we will be using our Maths eyes wherever we go. Why not try this puzzle yourself at home? There will be a new puzzle each day!
---
Check out www.ixl.com  at home for wonderful games to reinforce many Maths topics at your child's level . It is exciting to monitor how well your child progresses and watch their confidence grow.